Raipur (thestates.news) | Faculty of Pharmacy, Kalinga University conducted "Yoga and Meditation session" on
Wednesday from 11.00 am onwards under the guidance of Dr. Sandip Prasad Tiwari (Principal) Faculty of Pharmacy and Dr. Chandrakant Sharma (Dean, Faculty of Science).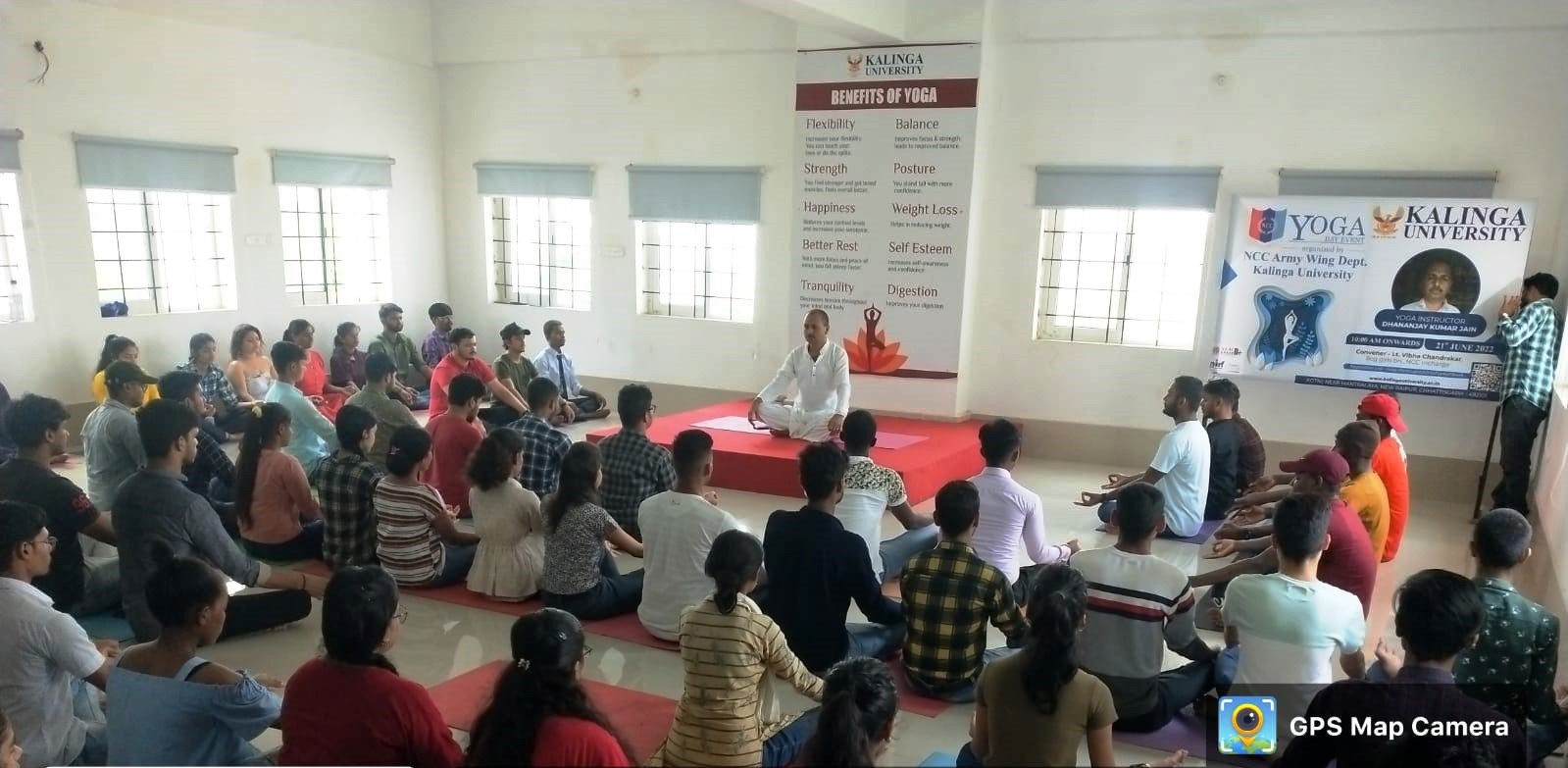 The event was coordinated by Pranjul Shrivastava (Assistant Professor). Session was
conducted by Dr. Dhananjay Kumar Jain (Assistant Professor), Faculty of Science, Kalinga University. He holds a Ph.D in meditation from Sanchi University, Bhopal. The session was aimed at raising awareness worldwide towards benefits of practicing yoga and meditation. Importance of meditation and yoga to improve one's body immunity toward fighting with various disease and natural way to treat such diseases. Dr. Dhananjay Kumar Jain explained about the importance of yoga in our day to day life, how yoga helps in increasing concentration among the students. The main focus of the session was to make the
students aware about "Inner pharmacy and Inner Medicine". Different aspects, changes and activities in our day to day life that helps to awake our inner pharmacy and inner medicines formed in our body naturally was explained. Many different yoga poses were practiced by the students in presence of Dr. Dhananjay Kumar Jain. Importance and effects of each poses being practiced were explained to the students. Students were motivated to bring yoga as a habit in their day to day life.
More than 80 students from D. Pharma, B. Pharma and M. Pharma along with faculty members attended the session which took place for 1 hour. Students raised queries and cleared their doubts regarding different yoga asanas and they enjoyed the yoga session. The following faculty members were also present in the event Sudeep Mandal, Rajni Yadav, Deependra Soni, Khushboo Gupta, Srishti Namdeo and Saurabh Sharma. The session ended up with the vote of thanks by Mr. Pranjul Shrivastava, Convenor of the session.