On the occasion of 75th anniversary of Independence Day, Chief Minister unfurled the tricolor at Police Parade Ground, Raipur
'Rural Industrial Parks' will start operating on the day of Gandhi Jayanti: Target set to establish 300 parks in a year
'Krishna Kunj Yojana' to be commenced from Janmashtami
More than 5.03 lakh forest rights letters distributed in Chhattisgarh
With the implementation of PESA law, Gram Sabhas will get the autonomy over their water-forest-land (Jal Jungle Zameen)
Swami Atmanand Yojana will be implemented in 422 schools from the upcoming academic session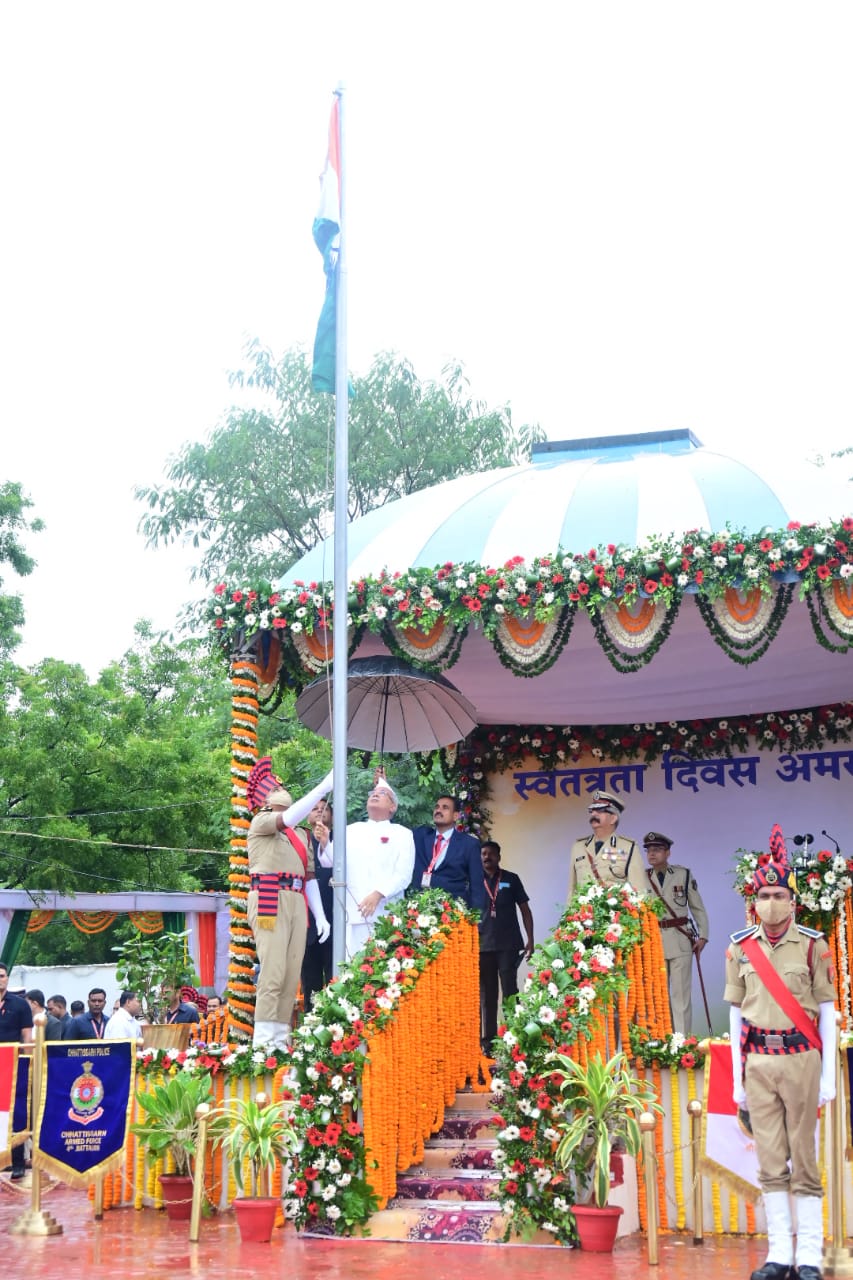 Raipur (thestates.news) |Extending the heartiest greetings on the glorious occasion of 75th anniversary of India's Independence Day, Chief Minister Mr. Bhupesh Baghel today unfurled the national flag at Police Parade Ground in capital city Raipur. In his Independence Day message to the public, Chief Minister said that on this occasion of 75th anniversary of Independence Day, Chhattisgarh will commence a new journey of development, taking forward the legacy of justice and attaining the goal of 'Gadbo Nava Chhattisgarh'.
Paying tribute to the freedom fighters and great martyrs of the country, Chief Minister said in his address that to understand the meaning and values of Amrit Mahotsav of independent India, we need to remember the torturous two centuries of slavery. Our forefathers raised the flag of rebellion against the foreign government and risked their lives for the independence of the country. It was their sacrifice and love for the country that laid the foundation of safe, secure and bright future for the upcoming generations. It is our duty to make their dreams come true and to cherish their memories forever.