Bilaspur (Thestates.news), Company stands first in Coal India in freeing up space and earning revenue by disposing of scrap
Under the campaign, sculptures made from scrap received appreciation across the country
SECL, setting new records, concluded the Government of India's Special Campaign 3.0 on 31 October 2023. SECL remained at the top among all the subsidiary companies of Coal India in cleaning of identified places and scrap disposal under the campaign. In this campaign which started from 2nd October till 31st October, more than 160 sites at the headquarter and various operational areas have been cleaned, surpassing the target of 120 places set by SECL, thus covering an area of more than 29 lakh square feet which exceeded the target by about 7 lakh square feet. In scrap disposal, more than 2000 metric tons of scrap was removed by the company, which generated revenue of more than Rs 10 crores.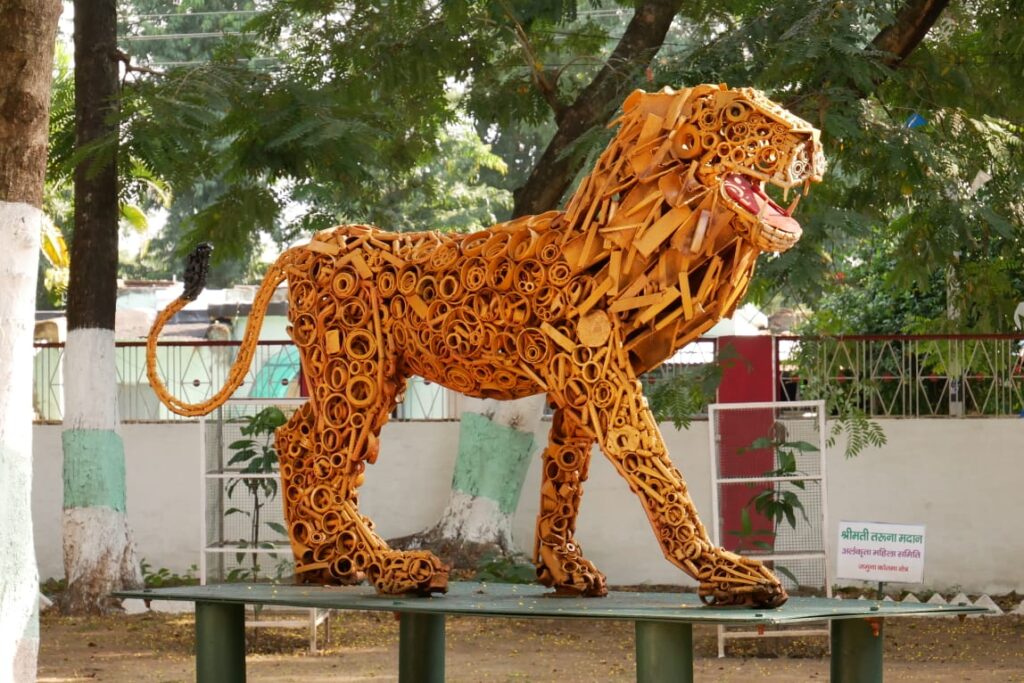 The Department of Administrative Reforms and Public Grievances, Government of India had announced to run Special Campaign 3.0 from October 2 to October 31 this year, with special focus on cleanliness and disposal of scrap/junk along with disposal of pending files in government offices.
Emphasis on disposal of pending files and complaints
During the campaign, apart from cleanliness and scrap disposal, special attention was also given to disposal of pending files by SECL. Under Special Campaign 3.0, more than 4300 files and more than 5,700 e-files were reviewed by SECL and more than 3300 files and more than 2500 e-files were disposed.
The company is working at a fast pace for quick disposal of complaints in CPGRAMS. As a result, the time taken by SECL to resolve public grievances has reduced significantly. The average time taken to resolve complaints in the time period 1.10.2022 to 30.09.2023 has come down to about 8 days.
SECL's unique initiative of "Scrap to Sculpture"
In a unique initiative by SECL taking a step ahead from the usual activities of Special Campaign 3.0, the company converted mining scrap material into beautiful sculptures setting a great example of best out of waste. 4 beautiful art pieces have been created using scrap and installed in a public park in SECL's Jamuna Kotma area. In SECL's Hasdeo area beautiful artwork of Chandrayaan rocket has been made from scrap. Women workers also played an important role in the construction of these sculptures.