Raipur (thestates.news) | Kalinga University and Chhattisgarh Environment Protection Board, Chhattisgarh organized a debate competition/group discussion for Lifestyle for Environment (LiFE) and Youth Parliament. Participants from various Universities/institutions of Chhattisgarh participated and shared their views on various aspects of lifestyle changes at the individual level for sustainable development. The programme began with the lighting of the lamp and the
worship of Goddess Saraswati. Dr. Anita Savant, Senior Scientist, CECB and the Chief
Guest of the event addressed the participants and audience, saying that we need to change our
lifestyles and produce less waste today so that future generations do not condemn us.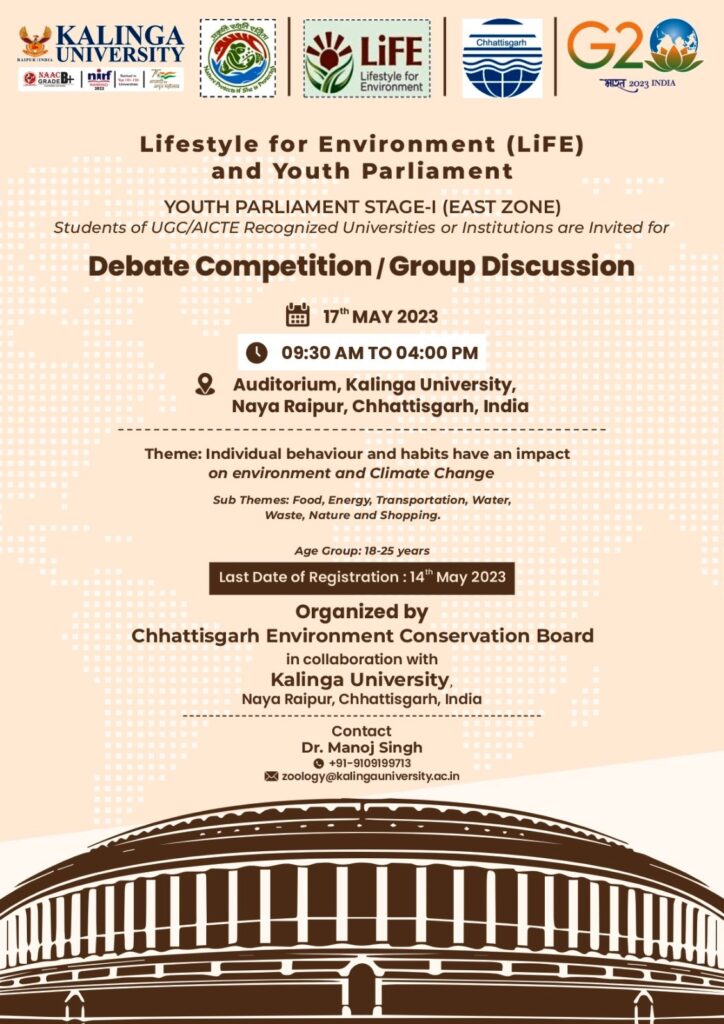 We desperately need to change our lifestyle to be more eco-friendly. During the inaugural
session, Dr. R. Sridhar Vice Chancellor of Kalinga University urged everyone to save the
nature. Mr. Anant Kumar Savant, Public Relations Officer (CECB), emphasized that small
initiative may lead to significant changes. He encouraged everyone to avoid using plastic
polythene as much as possible and to stop burning waste. The young generation can also
develop innovative technologies for safe waste disposal. Furthermore, all the students and
audience pledged to change their habits for a sustainable approach to conserve the nature and
keep Mother Earth Healthy. Students from Kalinga University, Amity University, IIIT Naya
Raipur, Pandit Ravi Shankar Shukla University, Bhilai Institute of Technology Durg, and
Shaheed Mahendra Karma University, Bastar participated in the debate competition/group
discussion. The top ten students selected from this event will represent Chhattisgarh in a
competition that will take place at IIT Dhanbad (East Zone).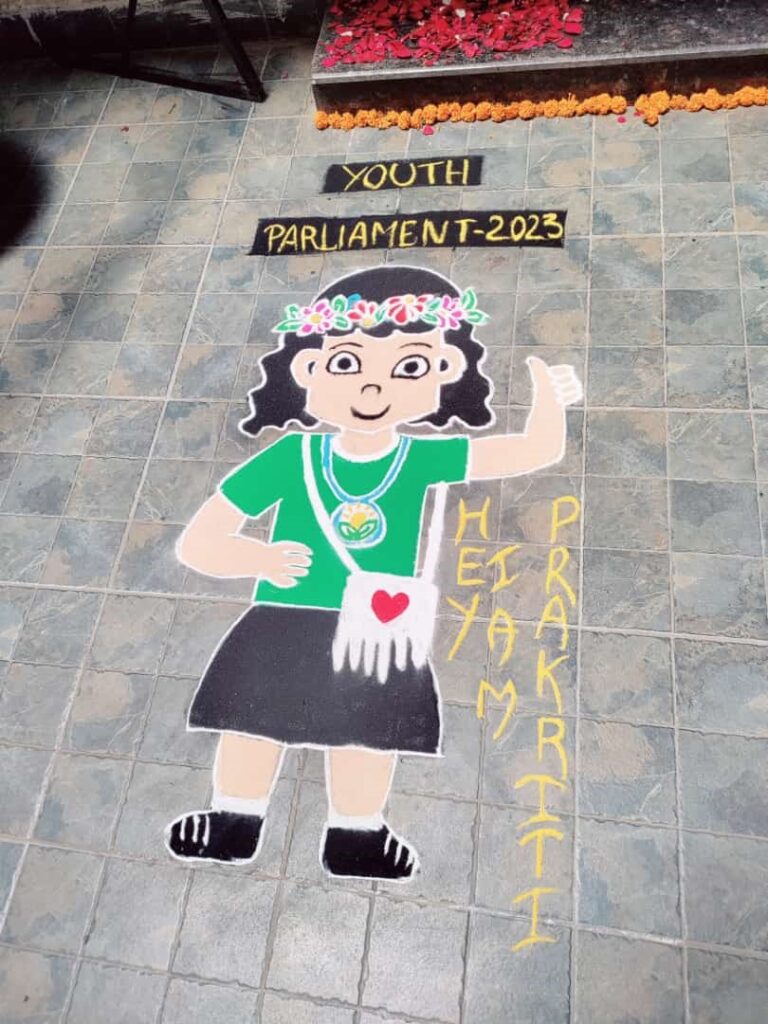 Students shared their views on food, shopping, energy, transportation, water, waste, and nature. More than sixty participants from various institutions of Chhattisgarh participated in this competition. Dr. Manoj Singh, Head of the Zoology department extended the vote of thanks at the end of the program. The program was headed by Dr. Ajay Kumar Harit and Dr. Sohini Bhattacharya, Department of Zoology. The debate competition was moderated by Ms. Abhismita Roy and
Dr. Abhijita Nanda. Mrs. Jasmine Joshi (Dean Student Welfare), Dr. Sushma Dubey (Officiate Dean of Life Science), Dr. Abhishek Kumar Pandey, Dr. Faiz Bux, Dr. Paromita Banerjee, Ms. Urvashi Sharma, Ms. Chairtramayee Pradhan, and Mrs. Priya Paul were in attendance during the program.